Click the SAVE MY SEAT button below to register for this free live training where I'll be revealing the ONE SECRET no one teaches that UNLOCKS the full power of your being

NEXT LIVE HEAL-A-THON WEBINAR: Thursday, January 25th 2024 at 5:30 PM Pacific Time
The Three Generations of Consciousness Tech!
(VIDEO) Discover the three generations of consciousness technology, and how to use them, on our YouTube channel
PODCAST SPECIAL:
The Real-Life Secrets That Inspired 'Limitless'
(NEW) Reconnect yourself to the "Field of Consciousness" using real-life secret teachings that inspired the hit movie and TV show "Limitless"
Start Your True Spiritual Awakening Today!
(TRAINING) Supercharge your consciousness towards Enlightenment through our unique SICA Method of Direct Awakening
Brent Michael Phillips Internationally known Best Selling Author and Master Healer, the media has called him the "#1 most powerful American Healer & Spiritual Teacher.
Who is Brent Michael Phillips?
Brent Michael Phillips was a successful MIT-trained engineer who experienced a staggering physical challenge when his arm became immobile and frozen at the elbow after a surgery.
After a long battle of failed conventional and alternative treatments, Brent experienced a miracle when he his elbow instantly healed from energy healing.
Knowing his life path was fortuitously altered, he then spent years studying with various master healers and spiritual teachers to discover and reverse-engineer the scientific laws and principles underlying miraculous instant healings, manifesting prosperity, and even enlightenment.

Today Brent is the founder of Awakening Dynamics, an internationally known and best-selling author and speaker, and has dedicated his life to spreading the most powerful techniques of energy healing, manifesting, intuition, and the ascension of consciousness towards Enlightenment.

JOIN US FOR A LIVE WEEKEND INTENSIVE
SECRETS TO HIGHER DIMENSIONAL LIVING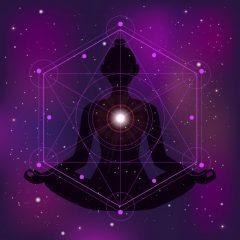 Don't Just Take my Word for it.. Here's What my clients are saying...
"Dear Brent, I just did my first Program lecture and Block Clearing program from the package I purchased on the wealth revolution.

I truly wasn't expecting anything to occur immediately, but literally the minute I finished the clearing program and took the headphones out of my ears, my brother sent me an electronic transfer of some money he owed me. This was definitely not a coincidence!

It was truly amazing. I'm a believer and can't wait to continue through the programs!!
Thank you.
"Dear Brent, I have been a VIP Club member for more than a year now.

All the new stuff that you are making available each month, the teachings and the clearing sessions are amazing!

The Free [Awakening Dynamics] sessions you offer as a VIP Club benefit are so powerful …

I am grateful for everything you do and for the fact that you walk your talk.
THANK YOU."

"I went through the Unleash your Inner Millionaire I about 2 weeks ago, and just about every day since then, I've been receiving either free money (ranging from $5 to $400) from different sources.

I've also attracted "rich" experiences into my life like experiencing a formal holiday dinner party (eating off of GOLD utensils) and I am also able to recognize different forms of "wealth" in my life that I did not appreciate before.

I am excited for what The Formula for Wealth has in store…"